Sophisticated continuous mixer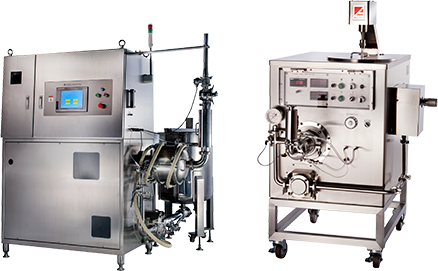 By conducting high-precision cutting in our factory to decrease the clearance between the stirring pin of the rotor and that of the stator, operation can be performed at a lower rotation speed and a lower pressure than in conventional machines. It is possible to suppress temperature rise and produce high-quality products.
Our product portfolio includes a variety of products with varying sizes and mixinghead types that areavailable according to usage. We also offer custom-made manufacturing upon request.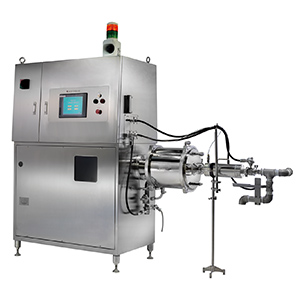 Standard models that perform mixing by means of square pins and achieve stable aeration.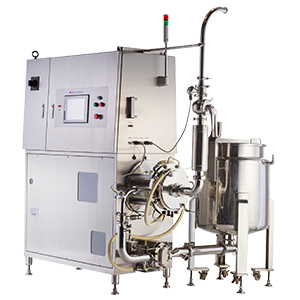 Fine-tuned aeration is achieved by means of the centrifugal force generated by disc rotation.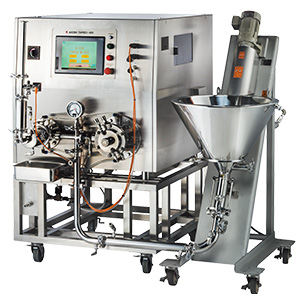 Models equipped with two types of mixing heads, which are suitable for such research and development that pursues a high standard of quality.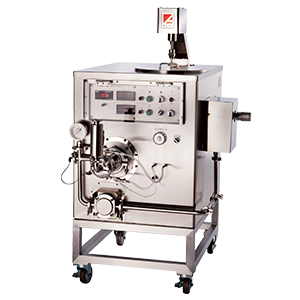 a sister product of TARBO MIX
Compact, continuous high-pressure foaming mixer suitable for Western-style confectionery factories, which has been developed taking into account the whipping of fresh cream.

All models are designed and manufactured by own company, so you can use them with confidence.

Increase In Work Efficiency
Control panel that emphasizes ease of use and view at production sites. Items to be constantly used are displayed clearly.It drastically increases work efficiency during operation.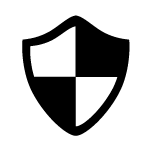 First in the industry, equipped with proximity sensors at the mixing head and pump unit that pose the greatest danger of causing injury during disassembly/cleaning and maintenance, its structure allows you to use it more safely.