Instantly emulsifies, blends,
and cuts a variety of ingredients
with its high-speed rotation and blade.


They are widely used in a variety of areas in addition to the food processing industry, from confectionery production bakeries and hotels, restaurants to chemical industries such as cosmetics and pharmaceuticals, and the ways in which they can be used hold endless possibilities.
AICOH cutter mixers are equipped with a variety of specialized functions for handling mixing during production processes in a wide range of fields. They can be custom designed and produced according to the optimal specifications and functions for the materials.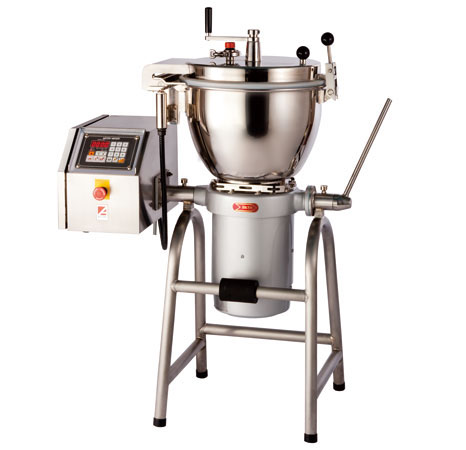 The S type was developed specially for low-viscosity materials. This standard type is available at a reasonable price.
The D type was developed specifically for high-viscosity materials which have a high-power motor. It can perform processing while creating a vacuum in, pressurizing, cooling, and heating the inside of the container.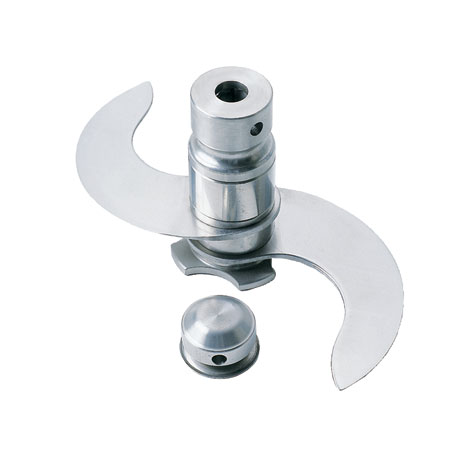 A variety of attachments such as blades, baffles, and the like can be combined according to the intended use.

All models are designed and manufactured by own company, so you can use them with confidence.
The bowl, cover, and metal parts in the container are made of stainless steel. In custom orders, we can manufacture products which have the motor cover in stainless steel. Also, the cover packing can be removed without tools for washing, so it can always be clean when you use the cutter mixer.

The cover is equipped with opening/closing detection sensor. Operation is gently stopped when the cover is opened. Also, a PATLITE light turns on to indicate that the mixer is currently operating (except in AC-25S、AC-25D、AC-50S).